Any movie with a central antagonist needs a great and commanding presence in the role. An actor who can provide an intimidating, menacing, or downright horrifying performance can help elevate any film to the next level. Their star persona has become linked to iconic villain roles, and when it comes to casting, they have become shorthand for audiences and casting directors when looking for a villain.
These actors specifically are able to play the bad guy so well that it can be difficult to imagine them acting as any other kind of character. While these actors have certainly not only played villains throughout their careers, these famous faces have all either done numerous villain roles or are most well-known for their villainous performances. Here are the top 10 actors who seem like they are always playing the bad guy.
Update November 23, 2023: This article has been updated with more details on why these actors make for such great villains.
10
Willem Dafoe
With an illustrious career spanning over forty years, Willem Dafoe has established himself as one of Hollywood's most chameleon-esque actors and completely becomes lost in any character he takes on. Though he has garnered acclaim for roles in films including Platoon, The Last Temptation of Christ, and The English Patient, in the past two decades, Dafoe has emerged as one of the silver screen's finest antagonists.
Why He Nails Being a Villain
Most well-known for his role as the maniacal Green Goblin, the main antagonist in Sam Raimi's Spider-Man, Dafoe has the perfect voice, body language, and especially facial expressions to play just about any villainous character. This range as an actor has led Dafoe to play numerous other villains throughout his career, such as Thomas Wake in The Lighthouse, Bobby Peru in Wild at Heart, Raven Shaddock in Streets of Fire, and Max Schreck in Shadow of the Vampire. He is set to appear in both Poor Things as a Doctor Frankenstein-type figure while he will also be in Tim Burton's highly-anticipated sequel Beetlejuice 2, and fans can only hope he'll be embracing his devious side once again with the role.
9
Anthony Hopkins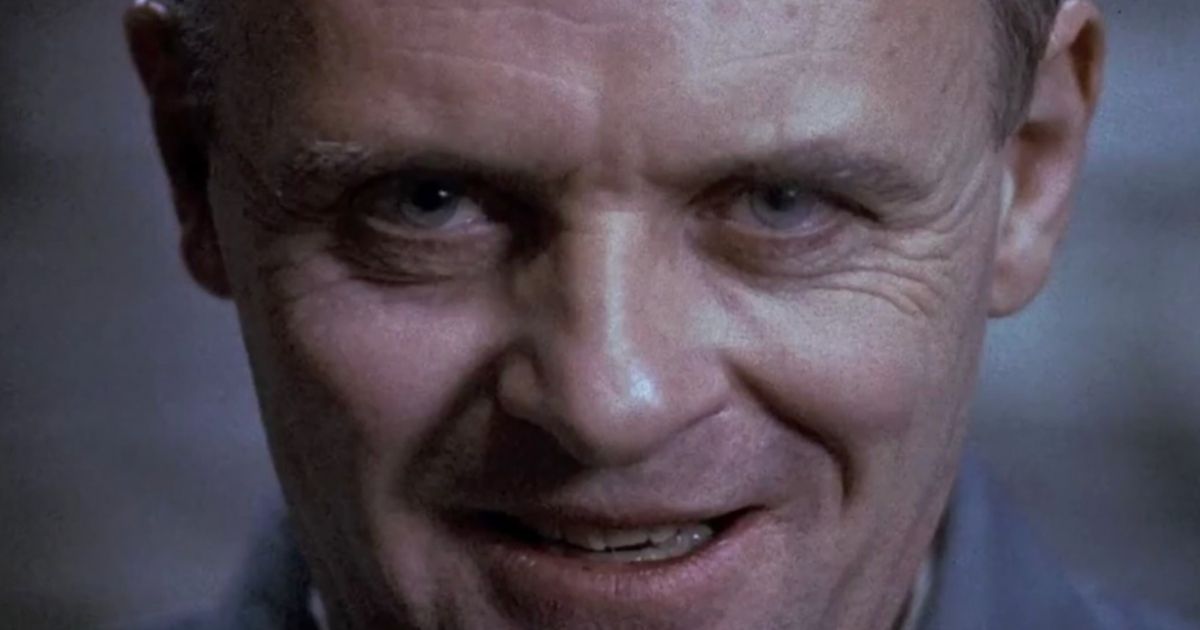 Anthony Hopkins is one of cinema's most respected and decorated actors, showcasing his impeccable range in a slew of hit films like A Bridge Too Far, Nixon, Legends of the Fall, and Bram Stoker's Dracula (to name just a few). While each of these performances highlighted his undeniable skills, it was truly his unforgettable outing in Jonathan Demme's brilliant adaptation of Thomas Harris' psychological horror hit that he achieved the admiration and respect he truly deserved.
Why He Nails Being a Villain
Hopkins is such a good villainous actor that his performance as serial killer Hannibal Lecter in Silence of the Lambs has led the character to becoming one of the most iconic villains in cinema history. The accuracy of how he was able to portray a truly deranged, cannibalistic man horrified viewers, but also left their jaws on the floor with how incredible of a performance it was, and he rightfully took home the Academy Award for his exceptional effort. Hopkins has also gone on to portray the villains of Robert Ford in the Westworld TV series, Ted Crawford in Fracture, Sir John Talbot in The Wolfman, along with more.
Related: 9 Movies Where You Never See the Villain's Face
8
Hugo Weaving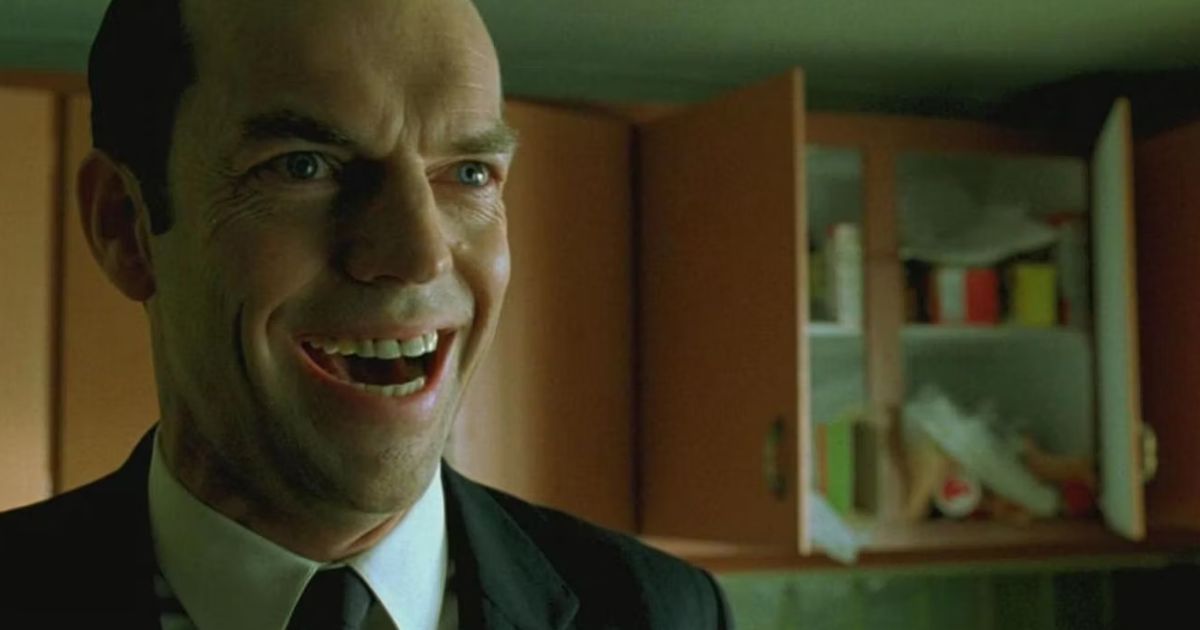 Most recognizable as his role of Agent Smith in The Matrix series of movies, Hugo Weaving is an incredibly underrated actor, especially as the villain. Famous for his work in the celebrated Australian flicks Proof and The Adventures of Priscilla, Queen of the Desert, Weaving also became known for appearing as Elrond in The Lord of the Ring and The Hobbit trilogies though he is arguably best remembered for his antagonist performances.
Why He Nails Being a Villain
He portrayed Agent Smith spectacularly, causing chaos for Neo and his allies in the first three installments of the groundbreaking sci-fi films. Weaving has also gone on to play numerous villains of all different kinds, such as Red Skull in Captain America: The First Avenger as well as V in V for Vendetta. The talented actor has even lent his voice to portray a menacing antagonist when he was the voice of Megatron in the first three films in the Transformers series, further demonstrating his gift at portraying nefarious foes.
7
Javier Bardem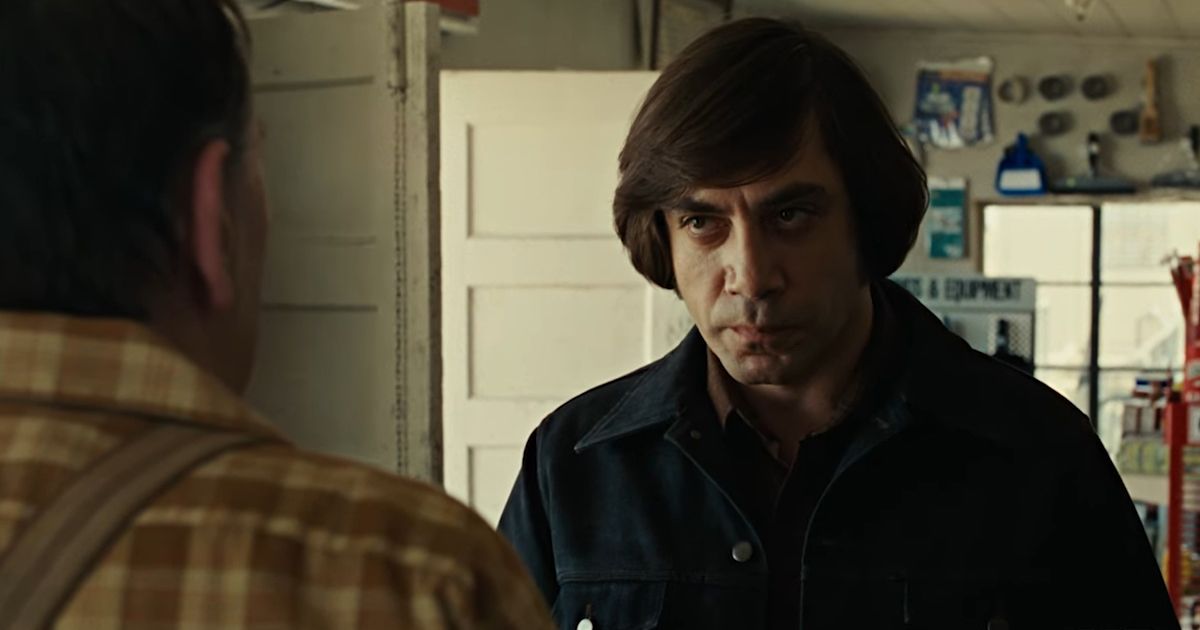 Javier Bardem is no stranger to the film industry, delivering one superb performance after another and starring in celebrated Spanish greats including Jamón jamón (opposite future wife Penélope Cruz), Boca a boca, and Los lunes al sol. He gained international recognition in Woody Allen's Oscar-winning romantic drama Vicky Cristina Barcelona, but it was his career-defining outing in the Coen brothers' masterpiece No Country For Old Men that truly captivated and amazed audiences.
Why He Nails Being a Villain
Anyone that has seen No Country For Old Men knows about the terrifying performance of Javier Bardem as psychopath Anton Chigurh. Terrorizing Texas while tracking down Josh Brolin's character in the movie, Bardem played a man that will stop at nothing to get what he's after. His performance was so excellent, that it allowed him to go on and portray Raoul Silva, the main antagonist in Skyfall, as well as Armando Salazar in Pirates of the Caribbean: Dead Men Tell No Tales, plus more. There is likely a reason Marvel Studios is considering him for Galactus in Fantastic Four.
6
Ralph Fiennes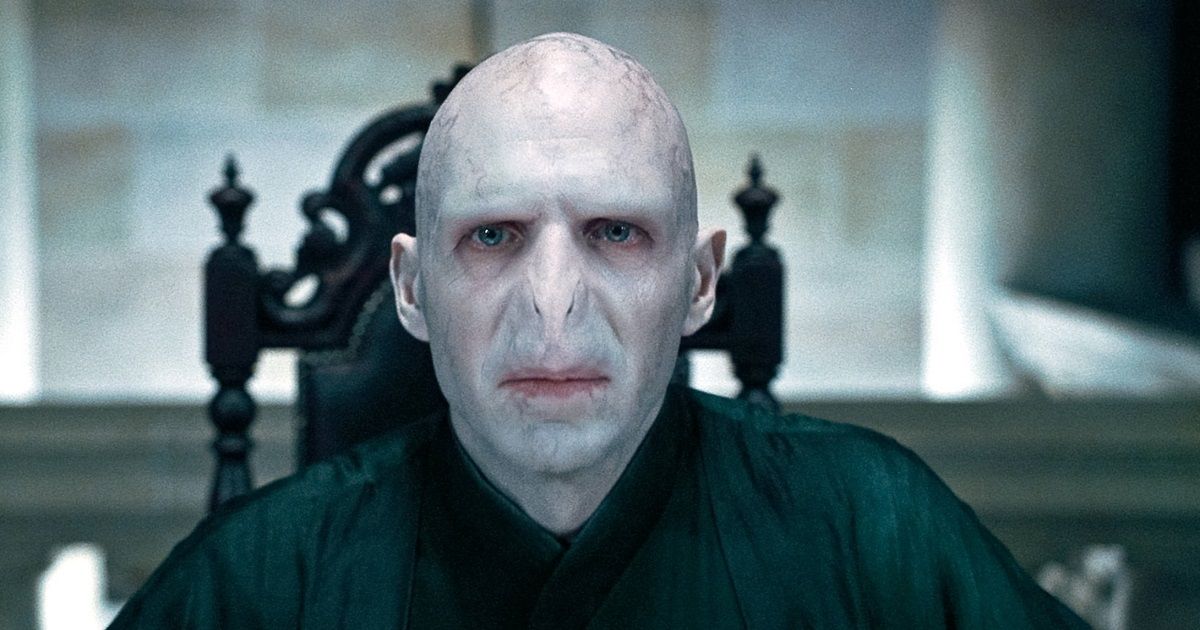 After making his film debut as Heathcliff in Emily Brontë's Wuthering Heights in 1992, Ralph Fiennes went on to find success in lauded projects like Quiz Show, The English Patient, and The End of the Affair, though he gained worldwide prominence when he was cast as the dark wizard Lord Voldemort in the beloved Harry Potter franchise, landing the epic role due to his ability to play "a realistic and frightening villain" instead of "a simple caricature."
Why He Nails Being a Villain
Mainly known for his legendary role as the infamous Lord Voldemort, Fiennes has taken his acting to new heights and has portrayed numerous other intimidating villains. Fiennes has played SS officer Amon Goeth in Steven Spielberg's poignant cinematic triumph Schindler's List, Hades in Clash of the Titans, and even most recently as Chef Julian Slowik in The Menu, for which he won the Critics' Choice Super Award for Best Actor in a Horror Movie. These performances along with multiple other roles show why Fiennes is such an incredible powerhouse actor.
5
Mads Mikkelsen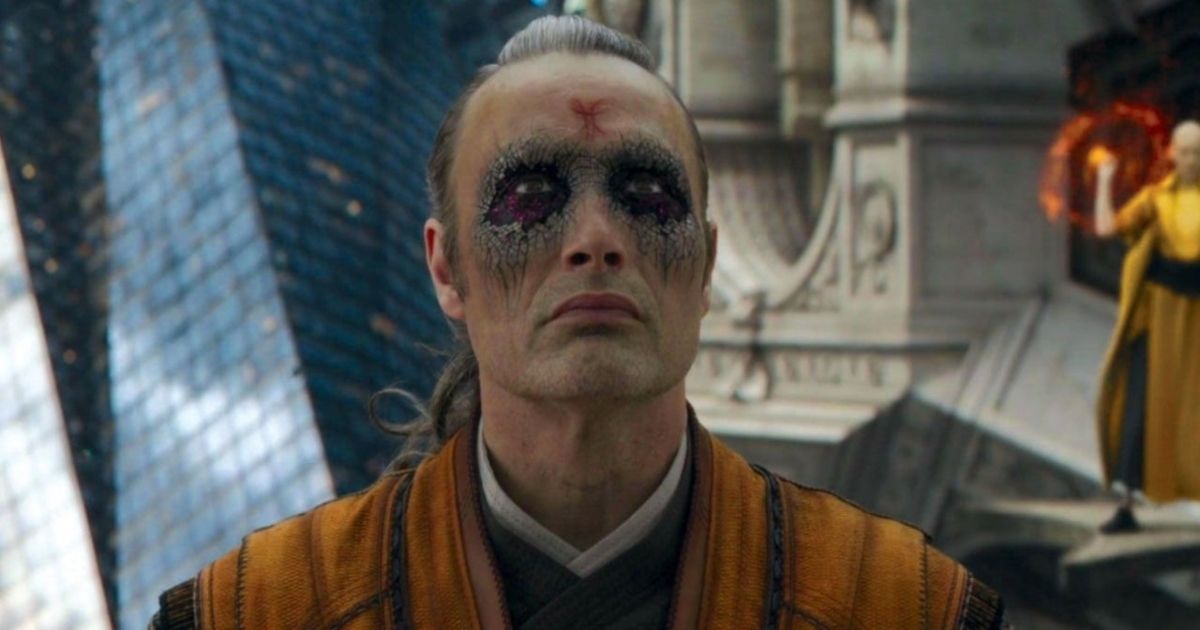 Mads Mikkelsen is an actor of incredible range, but is mostly known for his times playing the bad guy in film. Having first rose to fame for his work in the Danish Pusher trilogy, Mikkelsen subsequently starred in Open Hearts, The Green Butcher, Adam's Apples, and After the Wedding. The exceptional actor earned global recognition and branched out to a wider audience when he battled it out against Daniel Craig in his first outing as James Bond in Casino Royale, completely changing his career trajectory.
Why He Nails Being a Villain
One of his most famous examples is his portrayal of the diabolical Le Chiffre in 2006's Casino Royale, as well as his role of Kaecilius in Doctor Strange. Mikkelsen is an actor of such an astounding range, that he took his talents to video games as well as animated movies, portraying the secondary antagonist Cliff Unger in the game Death Stranding, as well as using his voice in the Danish versions of Cars and Monster's Inc., voicing Chick Hicks and Randall Boggs respectively.
Related: Iconic Hero-Villain Pairings, Ranked
4
Giancarlo Esposito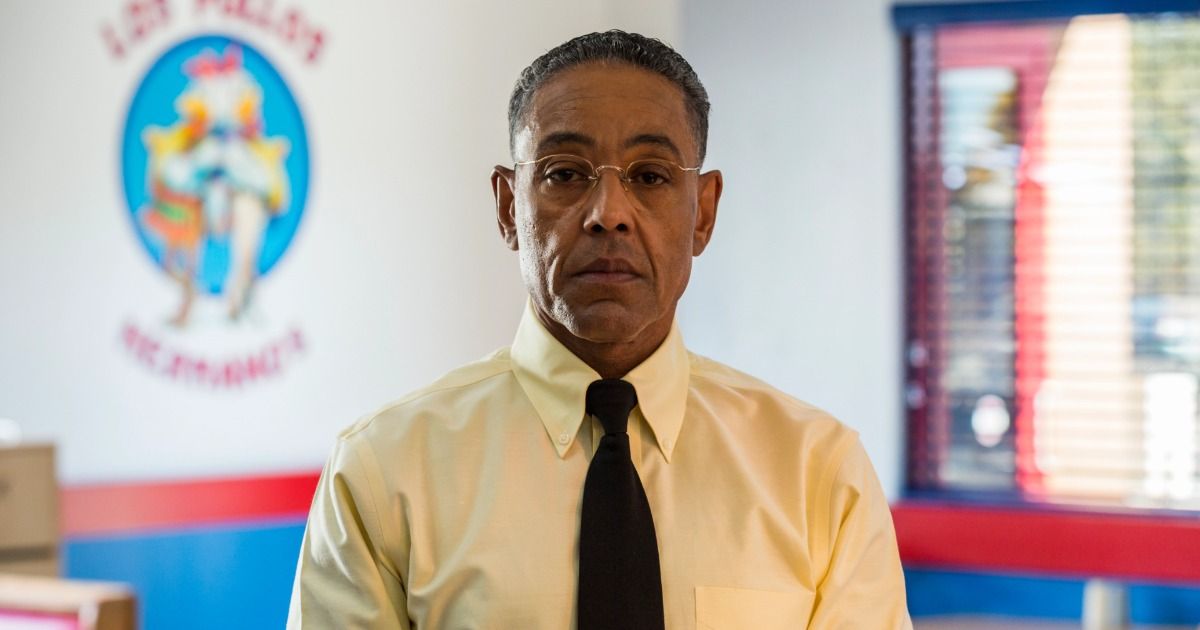 An actor who has mainly kept his villainous roles on the television screen, Giancarlo Esposito is easily most recognizable for his role as Gustavo Fring in Breaking Bad and Better Call Saul. Esposito won two Critics' Choice Television Awards for his unparalleled performance as the dangerous drug distributor, amassing a passionate fan following in the process and becoming one of Breaking Bad's most iconic characters.
Why He Nails Being a Villain
Esposito has played intimidating villains in other series outside of the groundbreaking Vince Gilligan programs, such as Moff Gideon in The Mandalorian as well as Stan Edgar in The Boys. The actor possesses a silent-yet- intimidating presence on screen that leaves both audiences and other characters uneasy and questioning what he will say or do next. Esposito has also expanded his resume to video games and animated shows, playing Anton Castillo in the video game Far Cry 6 as well as the voice for Faraday in the English translation of Cyberpunk: Edgerunners.
3
Christoph Waltz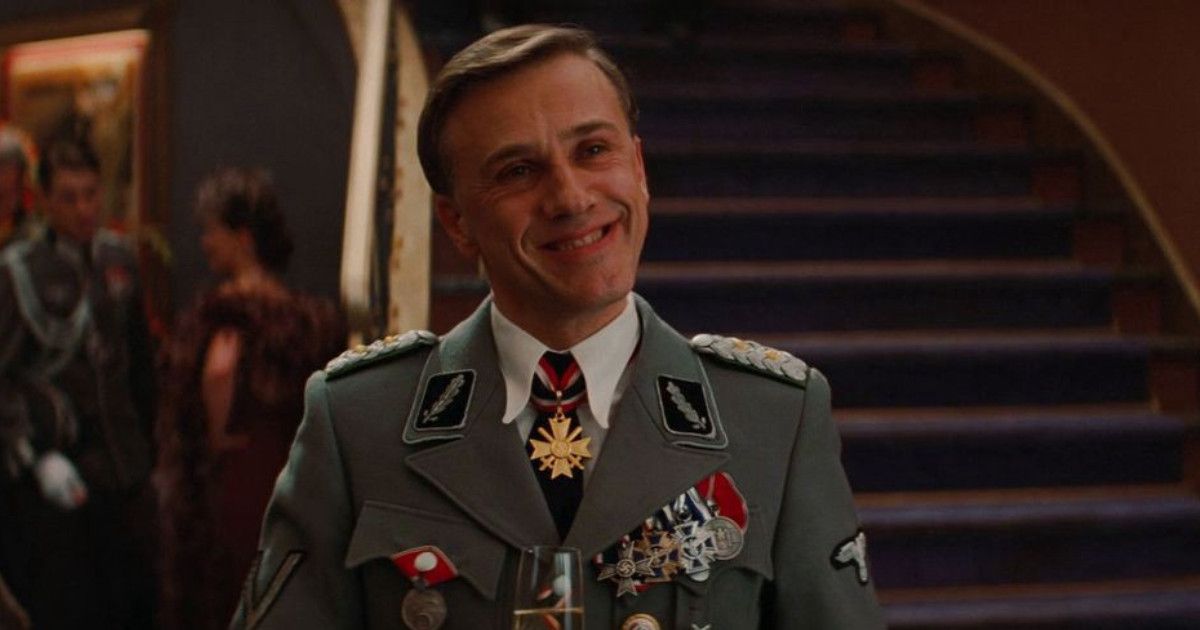 Another actor with an iconic and intimidating performance, Christoph Waltz is easily known for his remarkable role in Inglorious Basterds as Colonel Hans Landa, also known as "The Jew Hunter". The Austrian SS officer takes great pleasure and pride in his alarming nickname, and director Quentin Tarantino himself declared Landa the greatest character he has ever written. Waltz took home the Academy Award for Best Supporting Actor for his iconic portrayal, attracting universal acclaim and praise.
Why He Nails Being a Villain
Making such real threats while maintaining a casual, nonchalant energy in Inglorious Basterds truly makes Waltz' character Hans Landa one of the scariest villains put to film. Waltz has also portrayed legendary criminal mastermind Ernst Stavro Blofeld in Spectre and most recently, was the voice to Count Volpe in Guillermo Del Toro's Pinocchio. Even his voice alone is scary enough to make a truly terrifying villain, and Waltz is without a doubt one of the most talented and dynamic actors working in Hollywood.
2
Alan Rickman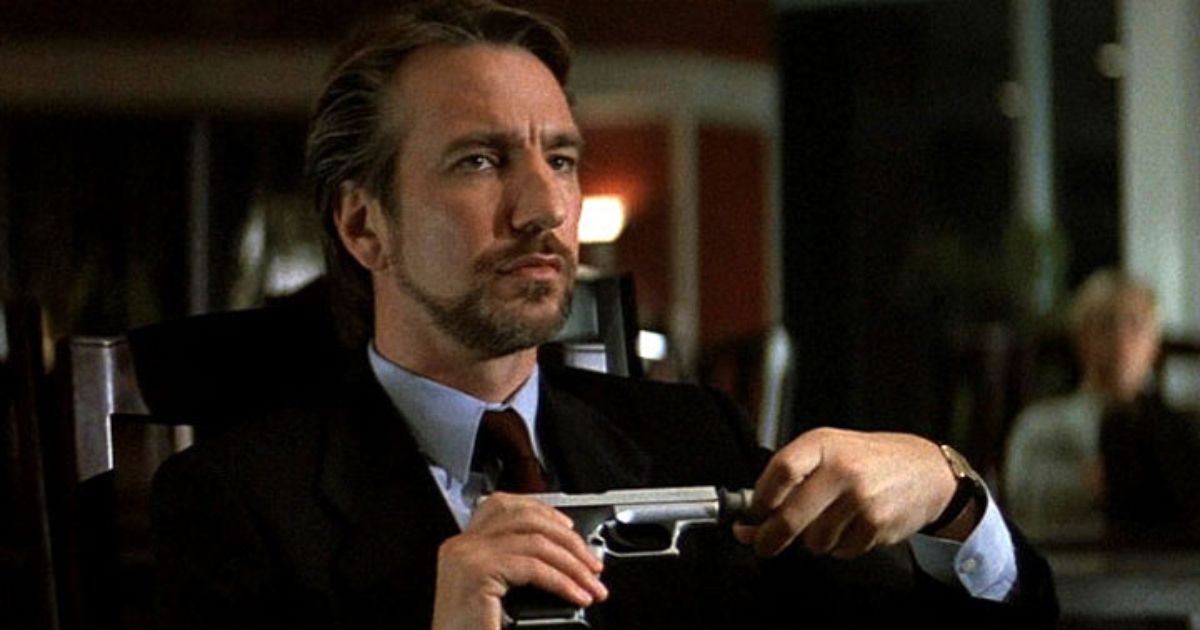 An actor of incredible ability, Alan Rickman is mainly known for two villainous roles. First, he portrayed Hans Gruber in Die Hard and then later in his career played Severus Snape in the Harry Potter film series, even though Snape turns out to actually be a good guy by the time the series ends. Both of these performances are some of the finest in cinema history, and the late and great Rickman rightfully earned the admiration and love of fans all across the world with exceptional characters.
Why He Nails Being a Villain
Despite Snape emerging as an ally and not an adversary to Harry and his friends, Rickman's amazing performance is what made the complicated character such a good anti-hero type. His outing as the German terrorist Hans Gruber cemented the character's status as one of the most iconic villains in film history and served as major inspiration for future antagonists. Rickman's acting abilities also allowed him to play multiple other notable villains throughout his career including Sheriff of Nottingham in Robin Hood: Prince of Thieves and Judge Turpin in Sweeney Todd: The Demon Barber of Fleet Street.
1
Christopher Lee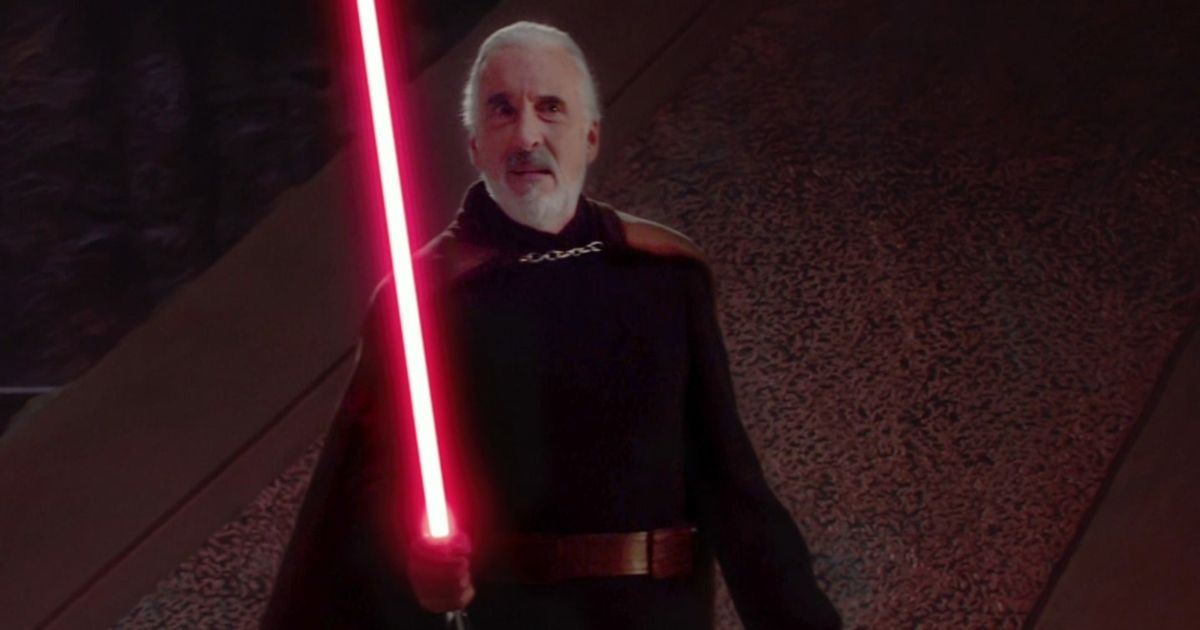 Easily the most iconic example of an amazing actor who always seemed like he was playing the bad guy, look no further than Sir Christopher Lee. With an awe-inspiring career spanning over six decades, the esteemed and decorated actor starred as the iconic cinema and literary character Count Dracula in a whopping seven Hammer Horror films, making a name for himself as a major movie villain and setting the tone for his distinguished Hollywood resume.
Why He Nails Being a Villain
Lee has played memorable antagonistic characters in numerous famous franchises, whether he's Count Dooku in Attack of the Clones, Francisco Scaramanga in The Man with the Golden Gun, or Saruman in the Lord of the Rings and The Hobbit franchises. Christopher Lee will always be remembered for his incredible performances throughout his enduring career, but the revered actor truly shined when he embraced his dark and devious side and gifted moviegoers with some everlasting villainous portrayals.