Some of the cinema's most legendary villains have been the subject of thrilling origin stories, with only the very best leaving a lasting legacy. From iconic Disney bad guys to misunderstood misfits, notorious evildoers, and ruthless crime lords, Hollywood has produced its fair share of critically lauded masterpieces centering on devious characters.
Audiences across the world were completely captivated by Joaquin Phoenix's chilling portrayal of the eponymous DC character in Joker, while critics raved about Francis Ford Coppola's spellbinding origin tale The Godfather Part II and the sensational performances by its gifted stars Robert De Niro and Al Pacino. Let's take a look back at some of the very best villain origin stories in movies.
10
Maleficent (2014)
Maleficent
Release Date

May 28, 2014

Director

Robert Stromberg

Cast

Angelina Jolie, Elle Fanning, Sharlto Copley, Lesley Manville, Imelda Staunton, Juno Temple

Rating

PG

Main Genre

Fantasy
In the 2014 fantasy film, Maleficent, Angelina Jolie plays the titular antagonist from Sleeping Beauty in a story that recounts the powerful fairy's transformation from a hero to a notorious villain. Set in a magical realm known as the Moors, the film sees a young Maleficent fall in love with a human named Stefan, who ultimately betrays her when he cuts off her wings. Over time, Maleficent grows angry and vengeful, which causes her to put a curse on Stefan's newborn daughter, Aurora. The curse declares that the girl will prick her finger on a spinning wheel on her 16th birthday and fall into an eternal sleep.
What Makes It Great
Unlike Disney's other live-action remakes, Maleficent offers a different perspective to Sleeping Beauty by showing the story from the villain's perspective. It's surprisingly effective, and this fresh take easily makes Maleficent one of the most sympathetic Disney villains. Though the film might suffer from pacing issues and feature some rather uninspired dialogue, the strength of the story, as well as the stunning visuals, help to make it an enjoyable watch. Furthermore, a strong turn by Jolie, who delivers a delightfully devious performance as the "Mistress of All Evil," keeps it emotionally engaging from beginning to end.
Stream on Starz
9
Oz the Great and Powerful (2013)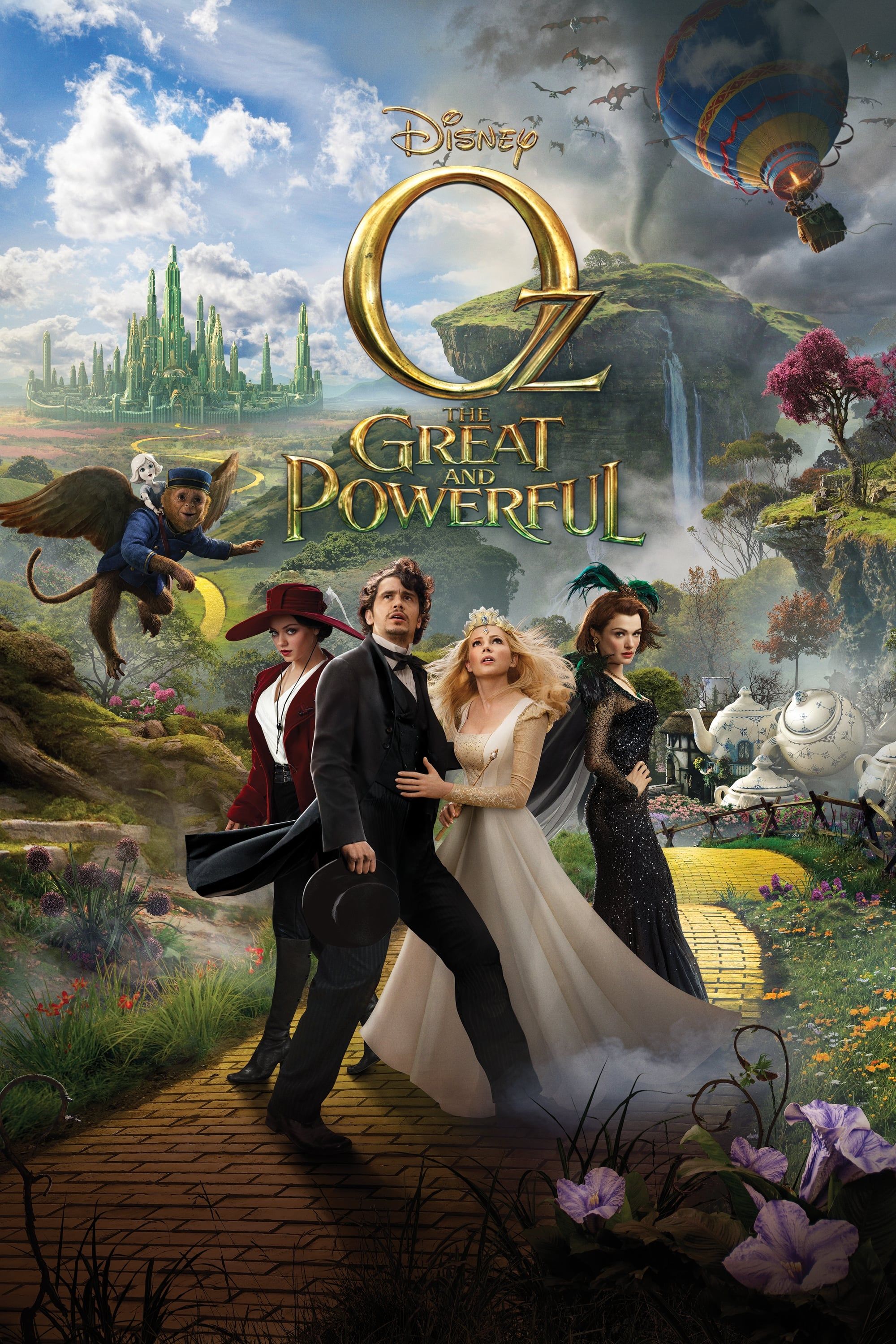 Oz: The Great and Powerful
Release Date

March 7, 2013

Director

Sam Raimi

Cast

James Franco, Mila Kunis, Rachel Weisz, Michelle Williams, Zach Braff, Bill Cobbs

Rating

PG

Main Genre

Adventure
Chronicling the arrival of savvy con artist and magician Oscar Diggs (James Franco) in the wondrous Land of Oz, the 2013 fantasy adventure Oz the Great and Powerful follows Oscar as he becomes entwined in the battle between three witch sisters, Theodora, Glinda, and Evanora. Mila Kunis appears as the kind and naïve Theodora, who, through a tragic manipulation, ultimately becomes the iconic Wicked Witch of the West. The enchanting Sam Raimi picture takes place twenty years before the events of The Wizard of Oz and serves as a spiritual prequel, showcasing the complicated dynamics between the vastly different siblings.
Related: 10 Villains Who Weren't All That Evil (When You Think About It)
What Makes It Great
Though the stage musical Wicked — which is getting its own big-screen adaptation — is, arguably, the definitive origin story for the Wicked Witch of the West, Oz the Great and Powerful still makes a fun alternative. This is largely thanks to the efforts of the cast, particularly Kunis, who manages to convey Theodora's manipulative streak and growing wickedness, all while being utterly charming. Moreover, the movie is filled with enough dazzling visuals and wacky ideas to make up for its narrative shortcomings.
Stream on DirecTV
8
The Hunger Games: The Ballad of Songbirds & Snakes (2023)
Read Our Review
The latest installment in the Hunger Games universe The Ballad of Songbirds & Snakes is set 64 years before the first film, and centers on a young Coriolanus Snow (Tom Blyth), the tyrannical dictator-like figure from the original movies. Based on the book of the same name by Suzanne Collins, it depicts the events surrounding the tenth annual Hunger Games and Coriolanus's mentorship of a young District 12 tribute named Lucy Gray Baird (Rachel Zegler), whom he eventually falls in love with. However, Coriolanus's dark streak threatens to jeopardize both their relationship and their safety.
What Makes It Great
Played with wonderfully calm menace by Donald Sutherland in the first four films, Coriolanus Snow was the obvious choice for an origin story, and The Ballad of Songbirds & Snakes doesn't disappoint. Tom Blyth gives an assured performance as the younger version of the character, who starts off as an admirable good guy with a rule-breaking streak, and who ends up a cold and embittered man with ambitions of grandeur. Though his descent into villainy feels slightly rushed in the film's final act, it's not enough to stop this from being a thematically dark, visually delightful, and highly entertaining addition to the series.
7
Cruella (2021)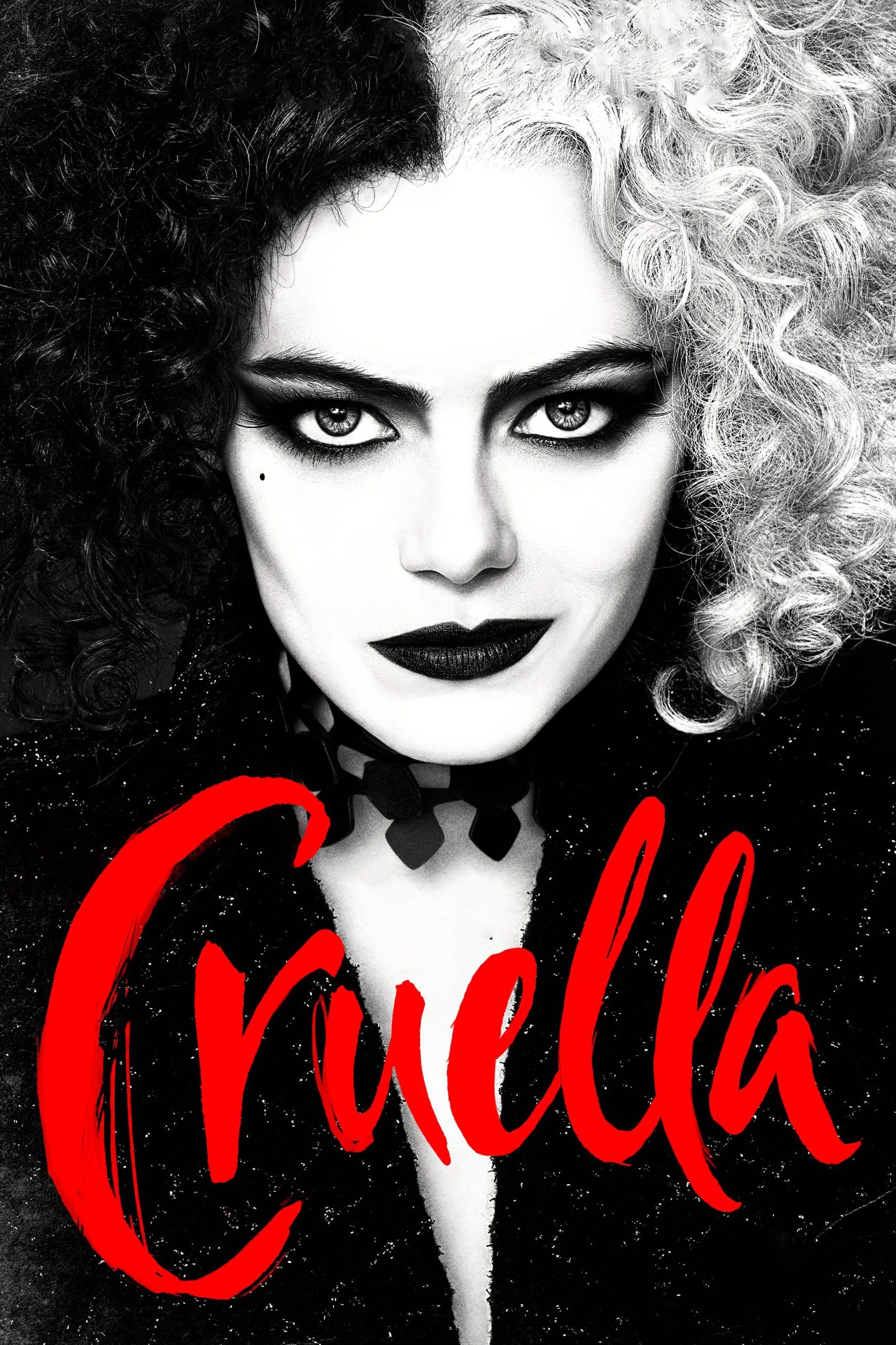 Cruella
Release Date

May 28, 2021

Director

Craig Gillespie

Cast

Emma Stone, Emma Thompson, Joel Fry, Paul Walter Hauser, john mccrea, Emily Beecham

Rating

PG-13

Main Genre

Adventure
Emma Stone's performance in Cruella showed off her devilish side in the 2021 crime comedy. She donned the notorious Disney villain's trademark black-and-white hairstyle while giving moviegoers a look at her ominous origins. The adaptation centers on the criminal-in-the-making as she attempts to take the London fashion industry by storm during the 1970s, going head-to-head with narcissistic haute couture designer, The Baroness (Emma Thompson). It also gives an explanation for how she came to be so obsessed with Dalmatian fur, which, it turns out, is because her mother was pushed off a balcony by a couple of the spotty pooches.
What Makes It Great
Some villain origin stories can feel unnecessary, and can often take away from the mystery of the character whose backstories they are telling. While Cruella certainly threatens to do this on a number of occasions, on the whole, it manages to stay on the right side of things, offering a fresh and insightful glimpse at the character's early years that informs rather than detracts. It's glamorous, lavish, and delightfully over-the-top, with jaw-dropping costumes and hair and make-up designs that add to the film's eccentric nature. Like others on this list, much of what makes it great is down to the performance of its lead, with Stone giving an unhinged yet emotional performance that works excellently alongside the equally magnificent Thompson.
Stream on Disney+
6
Minions: The Rise of Gru (2022)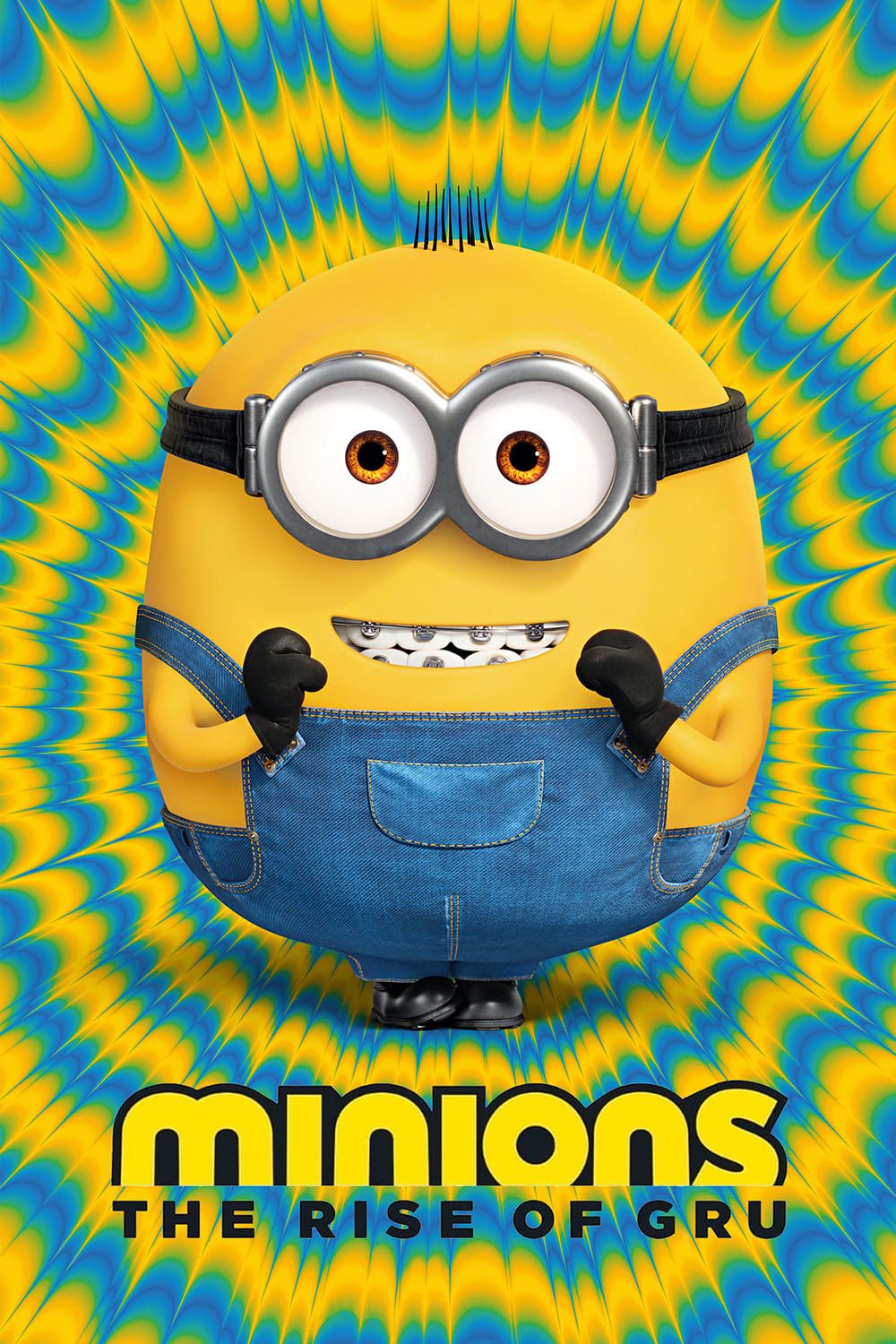 minions the rise of gru
Release Date

July 1, 2022

Director

Kyle Balda, Brad Ableson, Jonathan del Val

Cast

Steve Carell, Pierre Coffin, Michelle Yeoh, Jean-Claude Van Damme, Dolph Lundgren

Rating

PG

Genres

Animation, Comedy, Adventure
Steve Carell reprises his role as the diabolical Gru in the 2022 animated hit Minions: The Rise of Gru, depicting the eleven-year-old's efforts to become the greatest and most feared supervillain in the world with the help of his zany trusted sidekicks, the Minions. Featuring the additional vocal talent of Taraji P. Henson, Michelle Yeoh, and Julie Andrews, the blockbuster details Gru's unintentional rivalry with the villainous supergroup, Vicious 6, and his entertaining journey of embracing his inner bad side.
What Makes It Great
The Minions may be somewhat of an acquired taste (despite what box office takings suggest), but even the most stony-faced, cold-hearted moviegoer would struggle not to find joy in this wildly charming animated caper. Gru has always been an entertaining villain to watch, largely because he's not very good at being one, and the film perfectly portrays how he stumbled and fumbled his way into becoming the baddie we know and love. Full of delightfully silly humor, madcap action, and impressive visuals, Minions: The Rise of Gru has something for the whole family.
Stream on Netflix
5
Batman Returns (1992)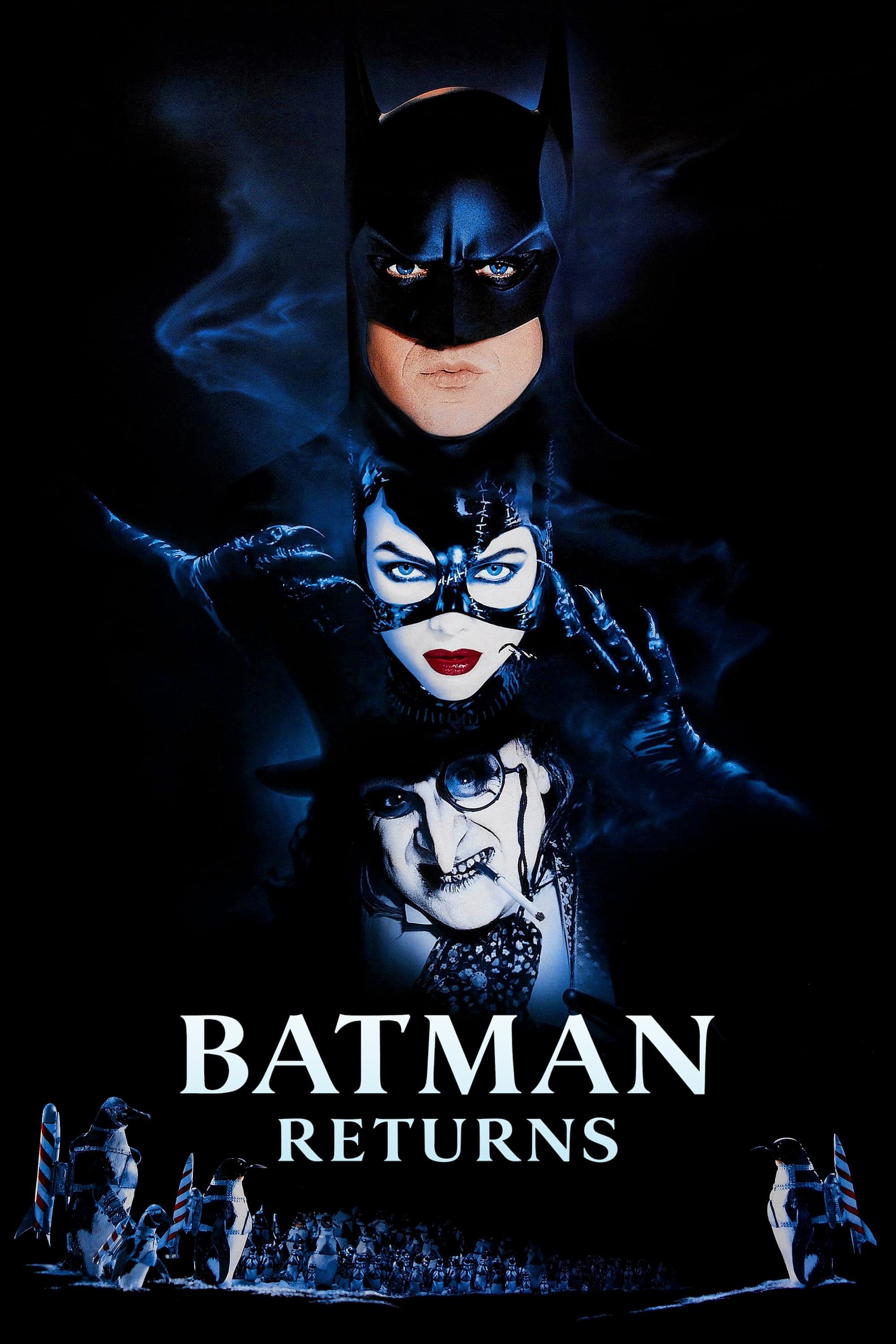 Batman Returns
Release Date

June 19, 1992

Director

Tim Burton

Cast

Michael Keaton, Danny DeVito, Michelle Pfeiffer, Christopher Walken, Michael Gough, Michael Murphy

Rating

PG-13

Main Genre

Action
Tim Burton's 1992 superhero sequel, Batman Returns, saw Michael Keaton reprise his role as the caped crusader to take down a new threat to Gotham City; Oswald Cobblepot a.k.a. The Penguin. Played by Hollywood legend, Danny DeVito, the deranged villain was given a tragic backstory that involves his socialite parents having abandoning him in the sewers after discovering he was malformed at birth. This experience pushes Cobblepot to become a human-bird hybrid and crime boss who wreaks havoc with a plan to abduct the city's firstborn children.
What Makes It Great
Considered among the very best installments in the franchise, Batman Returns is a triumph of spectacle and design, with Tim Burton's magic touch once again proving to be the ideal fit for the comic book hero. The director's bold vision of the film's main antagonist was a risky one, with The Penguin's backstory and general persona differing from previous incarnations of the character. However, the risk paid off and, with the help of an admirably committed performance by DeVito, Burton brought fans a version of The Penguin that was nuanced and sympathetic, while still being villainous and disturbing to watch.
Stream on Max
4
Star Wars: Episode III – Revenge of the Sith (2005)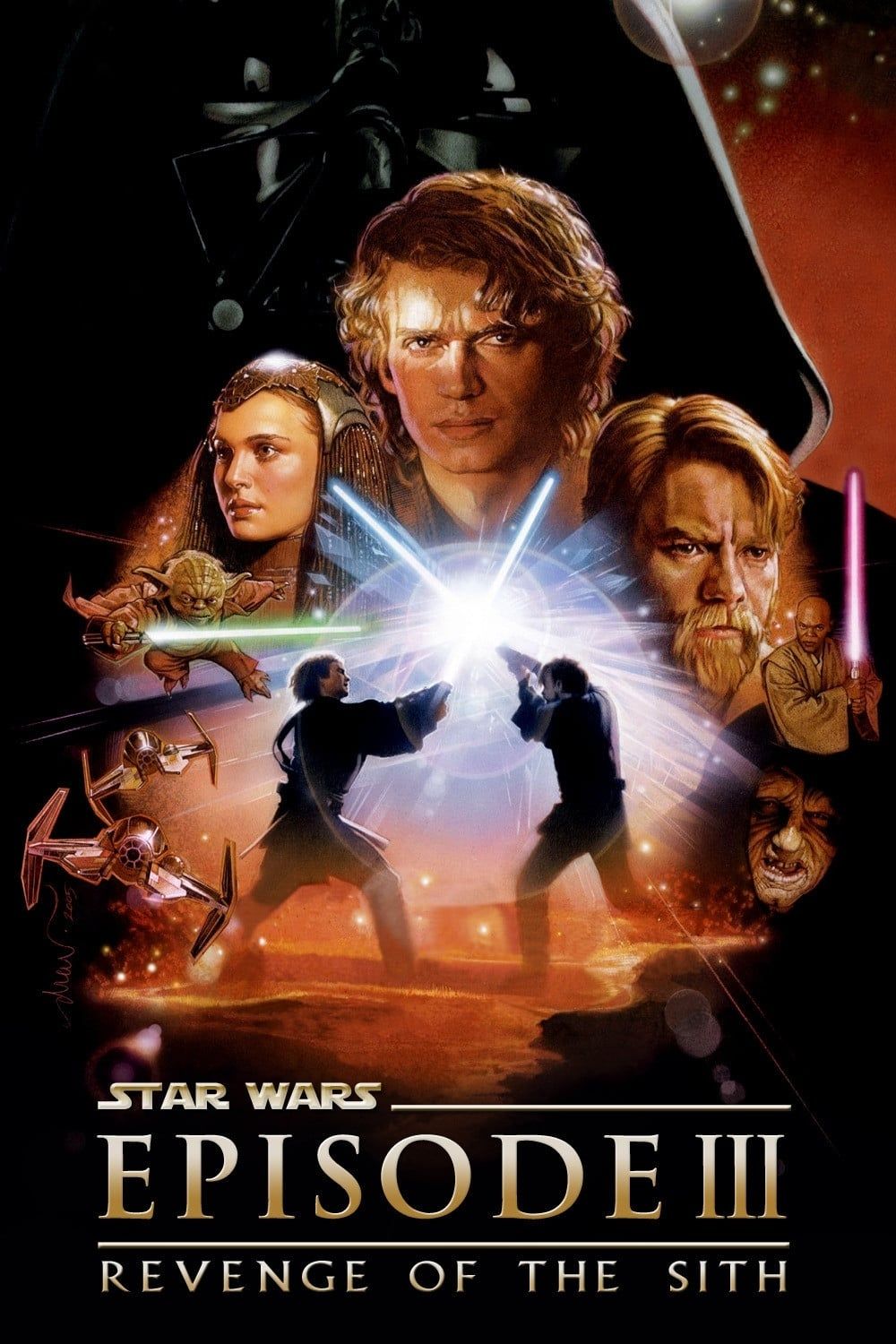 Star Wars: Episode III – Revenge of the Sith
Release Date

May 17, 2005

Director

George Lucas

Cast

Ewan McGregor, Natalie Portman, Hayden Christensen, Ian McDiarmid, Samuel L. Jackson, Jimmy Smits

Rating

PG-13

Main Genre

Action
Darth Vader is, arguably, one of the most iconic movie villains of all time, and has been menacing the galaxy ever since his first appearance in 1977's Star Wars. Years after the original films concluded, Star Wars creator, George Lucus, began work on the prequel series, which delved into the origins of the tyrant, who was previously known as Anakin Skywalker. They culminate in Revenge of the Sith, which sees Anakin (Hayden Christensen) take his final steps towards the dark side. After he begins having nightmares of his lover, Padme (Natalie Portman), dying in childbirth, Anakin seeks help from Supreme Chancellor Palpatine (Ian McDiarmid) to stop it from happening, and when Palpatine reveals himself to be a Sith Lord, Anakin joins him and becomes Darth Vader.
What Makes It Great
While the prequel films have gotten a bad rap over the years, Revenge of the Sith is, by far, the best of the bunch. Darker, richer, and more emotionally weighty than your average Star Wars outing, the film handles its depiction of Anakin's turn to the dark side in a convincing and rewarding way. Though there has long been debate as to whether Christensen was miscast, it's hard to deny that he's giving it his all here, and he's aided by some truly excellent turns by Portman and Ewan McGregor. With engaging action, solid visuals, and Shakespearean levels of drama, Revenge of the Sith acts as both a satisfying conclusion to the prequel trilogy and a perfect bridge between them and the original films.
Stream on Disney+
3
X-Men: First Class (2011)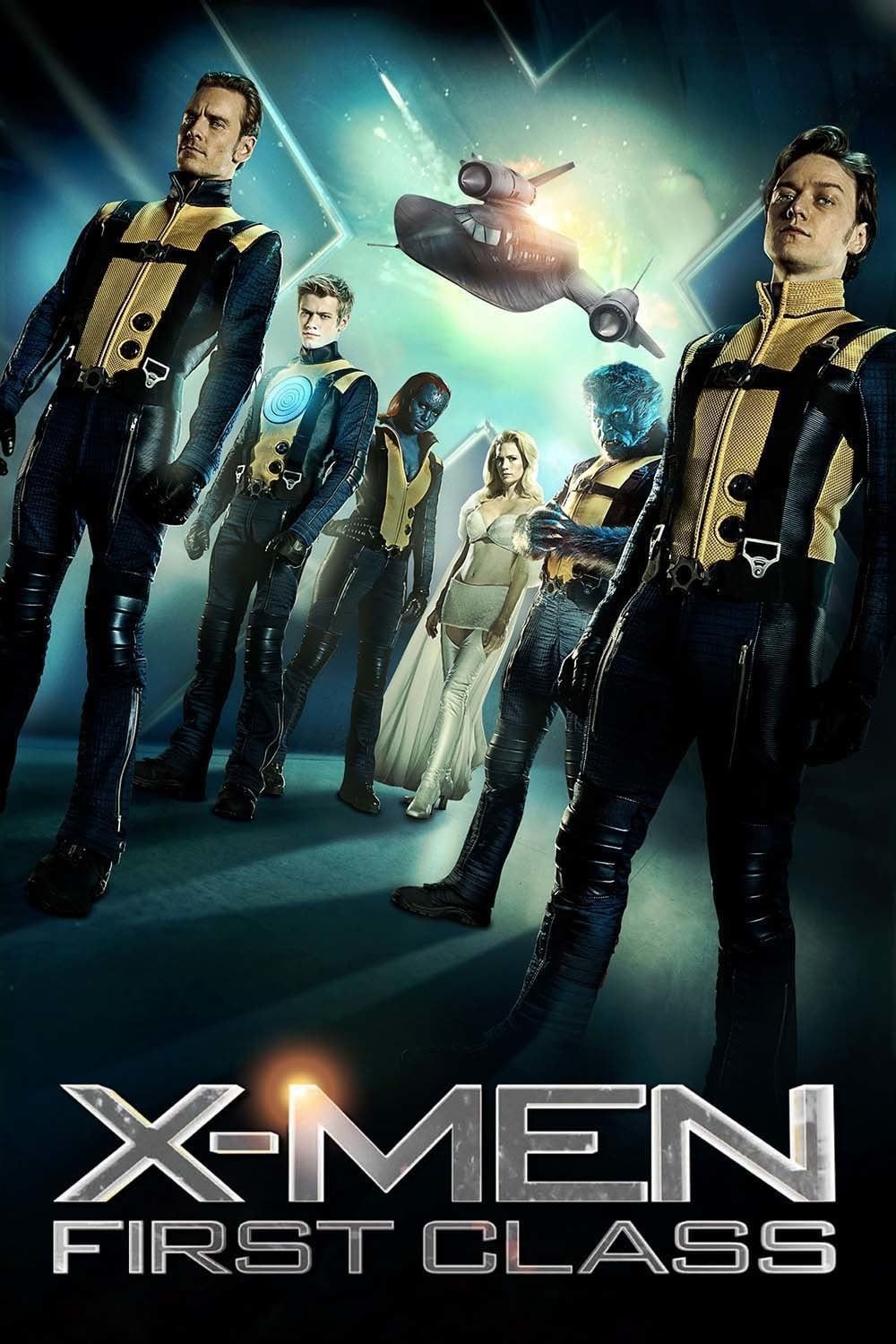 X-Men: First Class
Release Date

June 1, 2011

Director

Matthew Vaughn

Cast

James McAvoy, Laurence Belcher, Michael Fassbender, Bill Milner, Kevin Bacon, Rose Byrne

Rating

PG-13

Main Genre

Action
Jam-packed with some of Hollywood's brightest stars like James McAvoy, Michael Fassbender, Jennifer Lawrence, and Nicolas Hoult, the 2011 superhero flick First Class serves as a prequel to the popular X-Men film series. It centers on the formation of the titular band of mutants, as well as the complicated relationship between a young Charles Xavier (McAvoy) and his frenemy, Erik Lehnsherr (Fassbender) who, by the end of the film, has become the supervillain, Magneto. Set in the 1960s, in the shadow of the Cold War, the story follows the two men as they recruit individuals for the team. However, their differing ideas about the future of mutant-kind slowly drive them apart.
What Makes It Great
Whether it be in the comics or the original film series, Magneto has always been a more interesting and complex supervillain than most, and X-Men: First Class only makes him more so. Part of what makes him great is that it is easy to understand his way of thinking, especially given the treatment he has been subjected to by humans throughout his life. Director Matthew Vaughn, as well as Fassbender himself, understand this, and both do an excellent job of conveying Erik's rage, bitterness, and desire for revenge.
Stream on Starz
2
Joker (2019)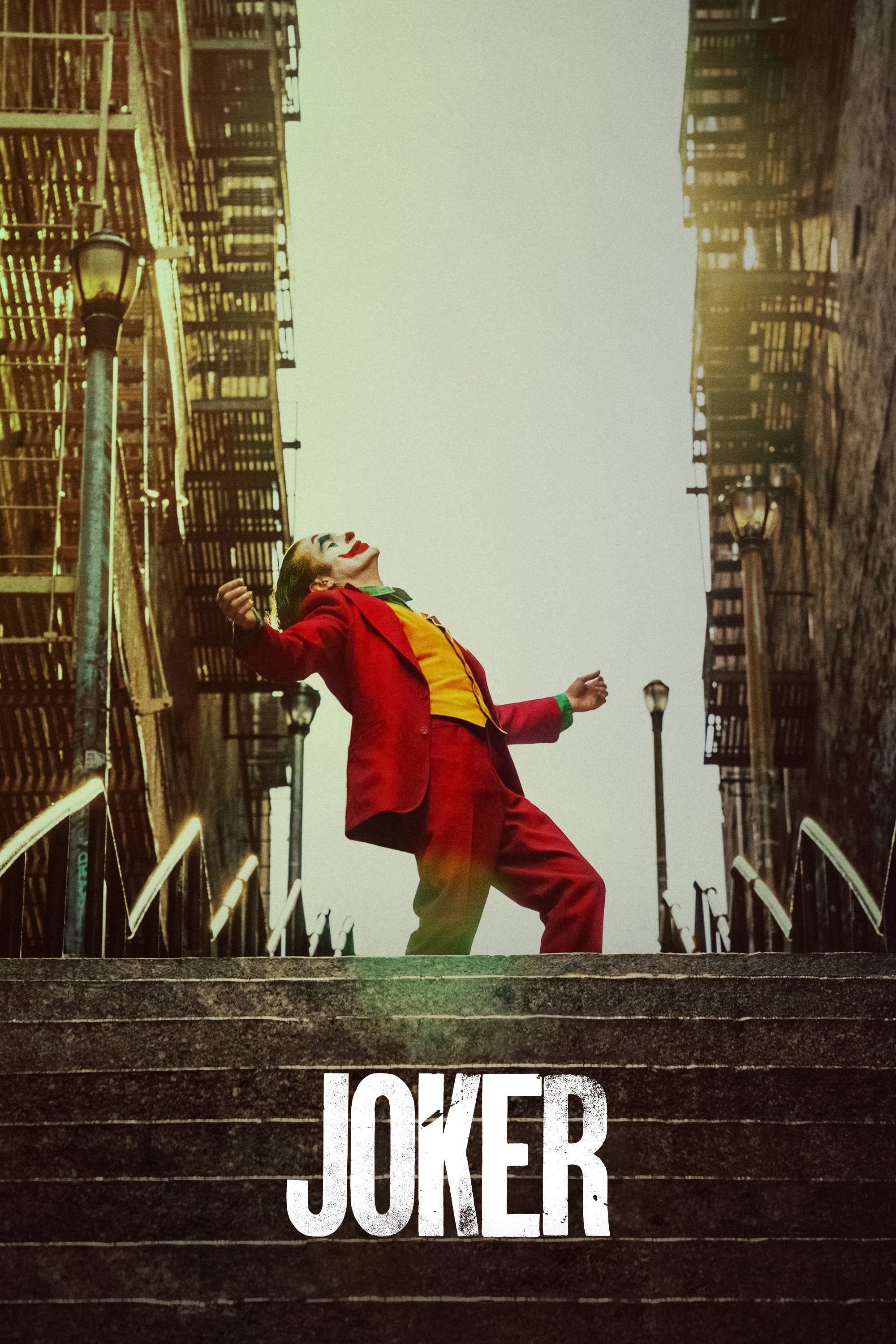 Joker
Release Date

October 2, 2019

Director

Todd Phillips

Cast

Joaquin Phoenix, Robert De Niro, Zazie Beetz, Frances Conroy, Brett Cullen, Shea Whigham

Rating

R

Main Genre

Superhero
Joaquin Phoenix took home the Academy Award for Best Actor when he delivered a career-defining performance as the titular nihilistic clown in the 2019 psychological thriller, Joker, which chronicled the character's descent into madness and mayhem. Arthur Fleck is a clown and aspiring comedian who still lives with his mother in Gotham City, and suffers from a condition that means he experiences uncontrollable bouts of laughter. Depressed, and finding himself regularly mocked and beaten, he takes matters into his own hands when he fatally shoots two men on a train. Having gotten a taste for killing and the power it brings, Arthur's mental state worsens, and he goes on to kill many more people, including his own mother.
Related: 10 Movies to Watch if You Love Joker
What Makes It Great
Like others on this list, Joker depicts a person whose villainy stems from the mistreatment and abuse they have suffered in the past. The film is chilling in its portrayal of an everyday man who would go on to be the most evil of villains. Darker, grittier, and more grounded than anything else in the Batman universe, it has more in common with Scorsese films such as Taxi Driver and The King of Comedy, than it does The Dark Knight. It's all held together, though, with a mesmerizing lead performance by Phoenix, who transforms himself into the sinister clown and perfectly portrays all the anger, confusion, and neglect that Arthur feels.
Stream on Max
1
The Godfather Part II (1974)
The Godfather: Part II
Release Date

December 20, 1974

Director

Francis Ford Coppola

Cast

Al Pacino, Robert Duvall, Diane Keaton, Robert De Niro, John Cazale, Talia Shire

Rating

R

Main Genre

Crime
Though arguments can be made both ways as to whether infamous Mafia don Vito Corleone is solely a ruthless villain or, instead, a pseudo-Robin Hood looking out for those closest to him, there's no denying that Francis Ford Coppola's 1974 epic crime drama The Godfather Part II is a cinematic triumph of epic proportions. The Oscar-winning picture stars Robert De Niro as a young Corleone, chronicling his early days in Sicily and his journey to New York City, where he becomes embroiled in the underground crime world and creates his prominent mafia empire.
What Makes It The Best
There's a strong case to be made for The Godfather Part II being the greatest sequel of all time, and with good reason. It's an epic film, both in terms of its scope and dramatic weight, with every element of its make-up, from the direction to the script to the performances to the design, working together to create an ambitious and engaging tragedy that more than holds over nearly 40 years after its release. De Niro is astounding in every scene he appears in, easily making a worthy successor to Marlon Brando, and deserving of the Academy Award win. Moreover, strong turns by the rest of the cast, especially Al Pacino, and a beautiful score, help The Godfather Part II to be the best villain origin story ever made.
Stream on Fubo