Batman's most formidable feline foe has leaped from the pages of DC Comics and into live action from the dawn of Batman live-action media. The leather-clad cat burglar has made herself a prominent figure after her initial debut in Batman #1 and has been part of the Batman story as long as The Joker has. Catwoman has taken on a number of roles through Dark Knight lore as an enemy, a love interest, an ally, and a teammate. At one point throughout the comic canon, the couple even married.
Update August 24, 2023: This article has been updated following the release of The Batman and features more in-depth analysis of each incarnation of Catwoman.
The representation of Catwoman in live-action Batman projects has been a critical need for DC films and television, even if she is brought about fairly often. Catwoman will likely play a role in James Gunn and Peter Safran's new DCU in either the upcoming Brave and the Bold or another project. The franchises that have chosen to revisit The Cat have delivered a mix of purr-fect performances and simply cat-astrophic ones. Here is a look back at the best (and worst) of Catwoman's past that will go down in hiss-tory.
8
Halle Berry
Halle Berry's approach to Catwoman was more of a literal artistic stance than one of substance, though the 2004 Catwoman movie itself is an anomaly. Berry's catlike behavior throughout the film—ordering a saucer of cream at a bar, batting around a ball of yarn, and hissing at dogs—hasn't aged well. The overlooking of the sophistication of Catwoman as a character for the sake of reigning true to her namesake is an embarrassing erasure of the true nature of Selina Kyle.
Related: Familiar Foes, Batman! Here's Why We Keep Seeing the Same Gotham Villains
Berry, of course, isn't solely to blame for the poor quality of the early-2000s cinematic disaster, having had with a pitiful script that doomed Catwoman from the beginning. At best, Berry's all-too-exaggerated performance spins a cautionary tale for writing superhero spinoff films.
7
Lee Meriwether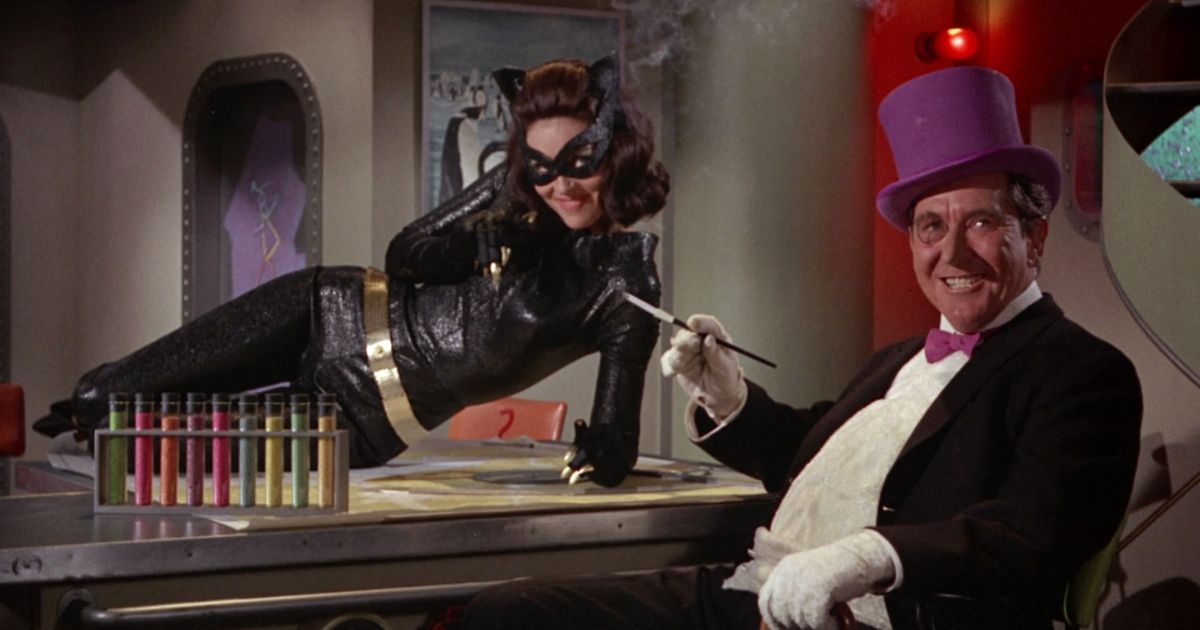 Sinking into the more seductive side of Selina Kyle, Lee Meriwethers' Catwoman was keen on preying on the World's Greatest Detective himself in Batman: The Movie. She manipulates Bruce Wayne with such ease, so much so that in his frenzy of lust, he begins to quote poetry to her. Meriwether's more cunning, clever, and deceptive Catwoman peers into the sly nature of the villain. Her ability to become a blind spot on Batman's radar gives a more accurate glance at the character's comic-inspired motivations and her scheming ambitions.
6
Camren Bicondova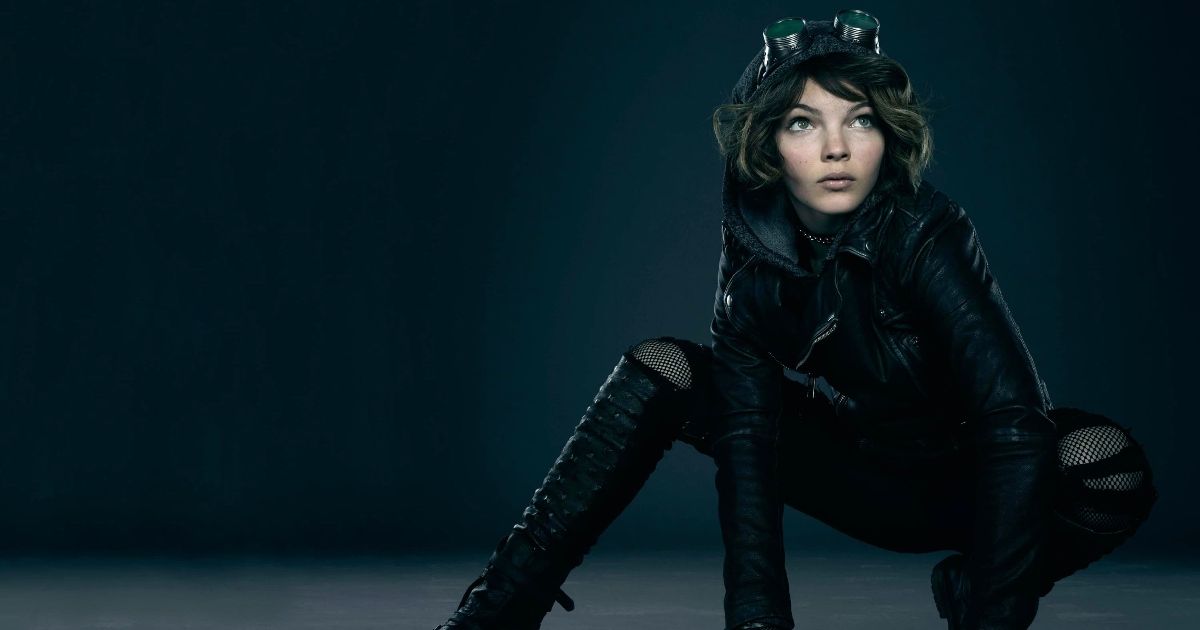 Gotham beat down on a familiar-yet-unique archetype of villainess and folded a teenaged version of the well-known character into the television series. Catwoman has been present since the beginning of the madness in Gotham, and Gotham knows that quite well. Camren Bicondova locks down every expected aspect of a young Selina Kyle: intelligent and tough with sticky fingers ready to steal. She's acrobatic and skilled with the iconic whip that she keeps close to her. The actress peered into the Cat's more impressionable earlier years and offered insight into how she became to be the iconic prowler seen in other Batman-based live-action media.
5
Anne Hathaway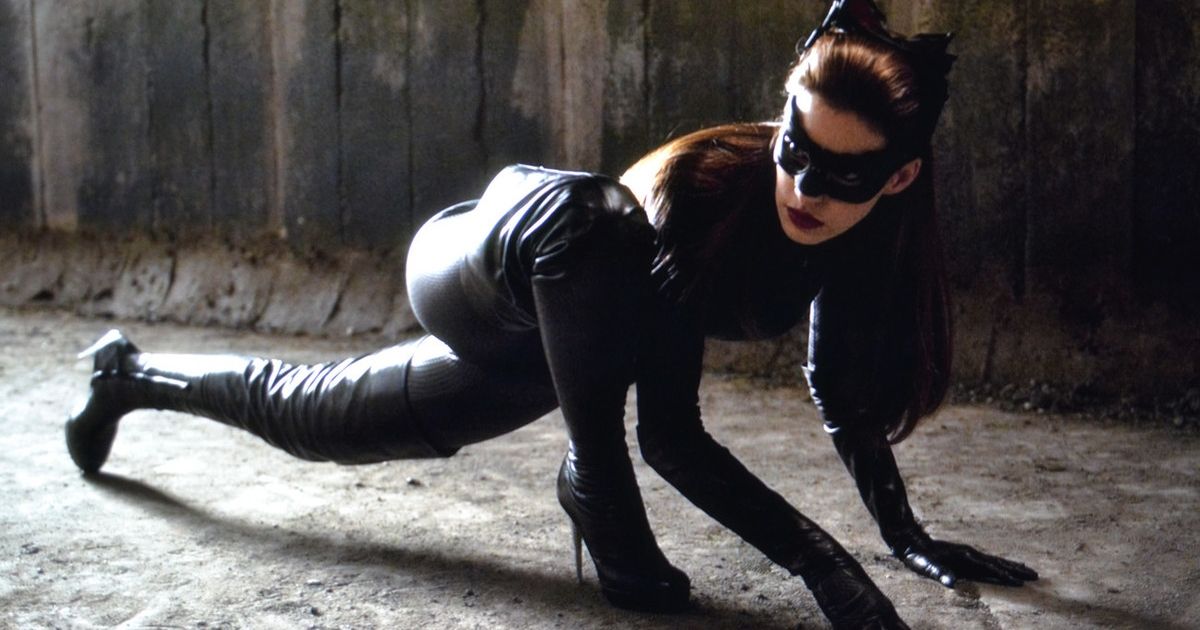 Anne Hathaway brought an undeniably intense energy to an already-divisive Batman movie through her role as Catwoman in The Dark Knight Rises. Her look is a direct homage to Julie Newmar with an updated 2012 spin on the catsuit. Her motivations are built around the idea of class struggles, arguing that once someone has to do something to get out of a hole they are never truly free.
Hathaway focuses on the idea of Catwoman being a master thief without overdoing the "cat" tacked onto her alias. Her version of Selina Kyle makes The Dark Knight Risesa bit more palatable through her humor, combat skills, and struggle with morality after Bruce Wayne admits to wanting to ditch the ego. Hathaway's casting initially generated backlash among fans. However, she went on to prove the haters wrong with a truly iconic take on the character.
4
Zoe Kravitz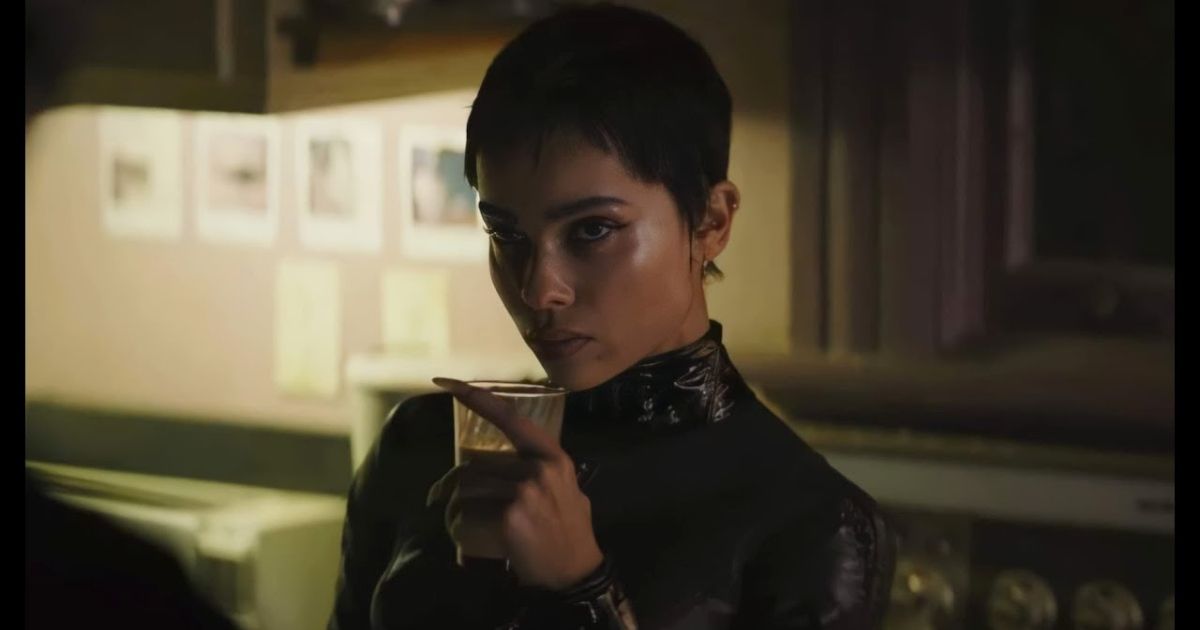 The most recent actress to take on the iconic role, Zoe Kravitz plays Catwoman in 2022's The Batman opposite Robert Pattinson as the titular vigilante. Like other incarnations, the Selina Kyle in The Batman is a cat burglar whose morality is ambiguous. In keeping with the grittier, more grounded nature of the film, Kravitz's Catwoman has a relatively straightforward look, wearing all leather and a burglar's mask with points like cat ears.
Related: Batman: All of Bruce Wayne's Love Interests in the Live-Action Franchise, Ranked
Every bit Batman's equal, this version has some of the best chemistry with the caped crusader of them all, with the pair even sharing a kiss at one point. Angrier, more cynical and more pained than her predecessors, her emotional arc plays a large part in the film's narrative, and Kravitz does an excellent job of creating a fully realized character. Though she had big boots to fill, Kravitz managed to carve out her own unique take on the character while still honoring those that had come before her.
3
Eartha Kitt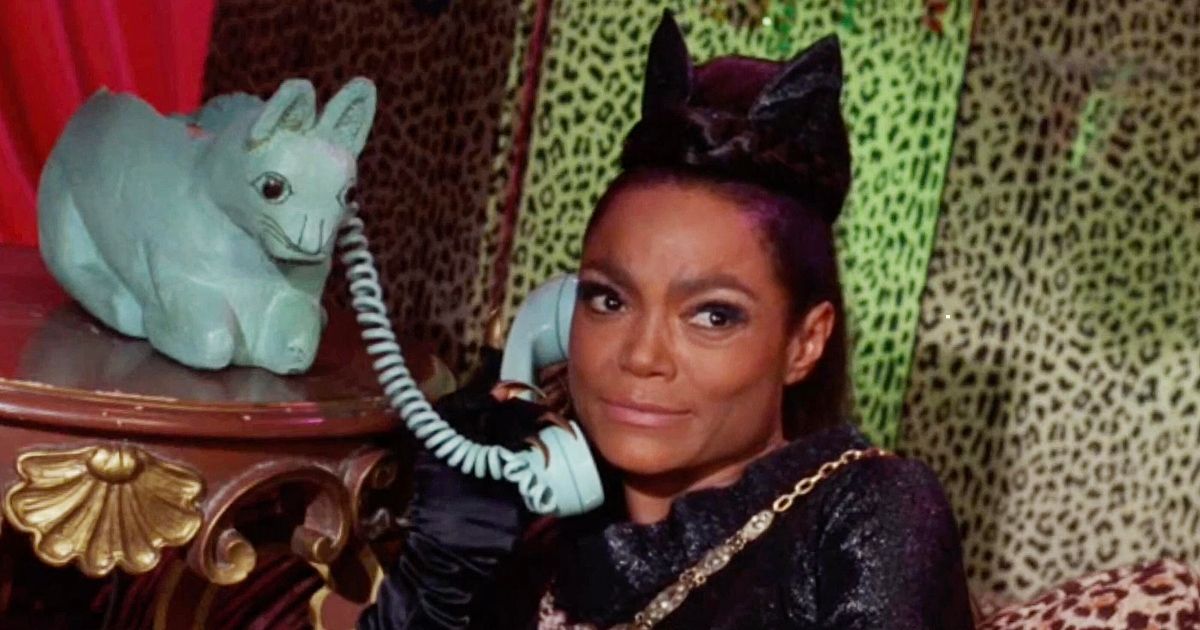 The reluctant malice that today's industry standards are afraid to give to a woman is found in Eartha Kitt's Catwoman. Her version of the character became comfortable with the idea of being evil and ditched even the slightest idea of kindling a romance with Batman. The assistance of her natural magnetism and purring voice made Kitt an even more convincing Catwoman. The idea of letting evil women stay evil without having to water down their personalities through subplots or side stories was taken advantage of by Kitt's performance in the 1966 Batman television series. She was allowed to fully revel in malevolent glory and held true to the contempt of Catwoman in the comics.
It is also a notably trend-setting performance. With how often today a certain subset of fans will complain when a character is race-swapped, Batman did it all the way back in 1966 during the Civil Rights movement. This showed that the character of Catwoman was not defined by her skin color and allowed for stars like Halle Berry and Zoe Kravitz to eventually step into the roles year later.
2
Julie Newmar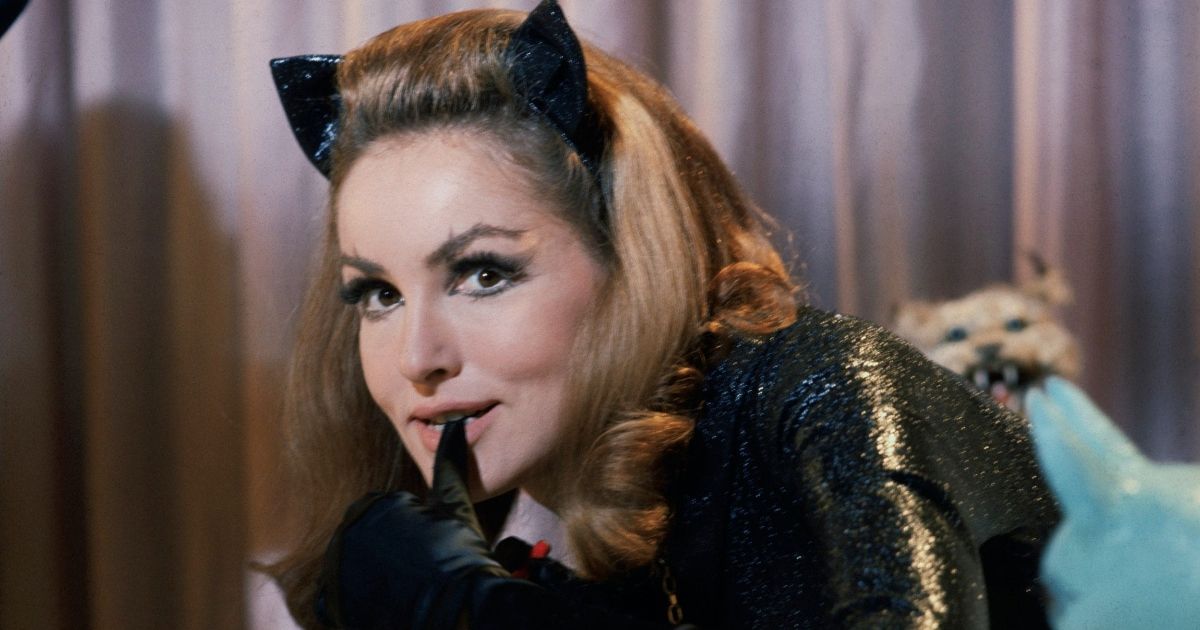 Julie Newmar claimed the likeness of a cat through her interpretation of Catwoman beyond her cat-like mannerism in two seasons of the 1966 Batman television series. The conviction of a playful, carefree villain through feline fickleness creates such effortless ease when it comes to Newmar trumping the role.
Her evil roots crack through, even when she's not plotting away at her next grand feat. Her lust for the fun of evil is undeniable, even when she's asked to take a more introspective look at her love for Batman. Her ongoing struggle with abandoning her life of crime contributes more to Newmar's role as she goes one step beyond the simple surface approach to the character herself.
1
Michelle Pfeiffer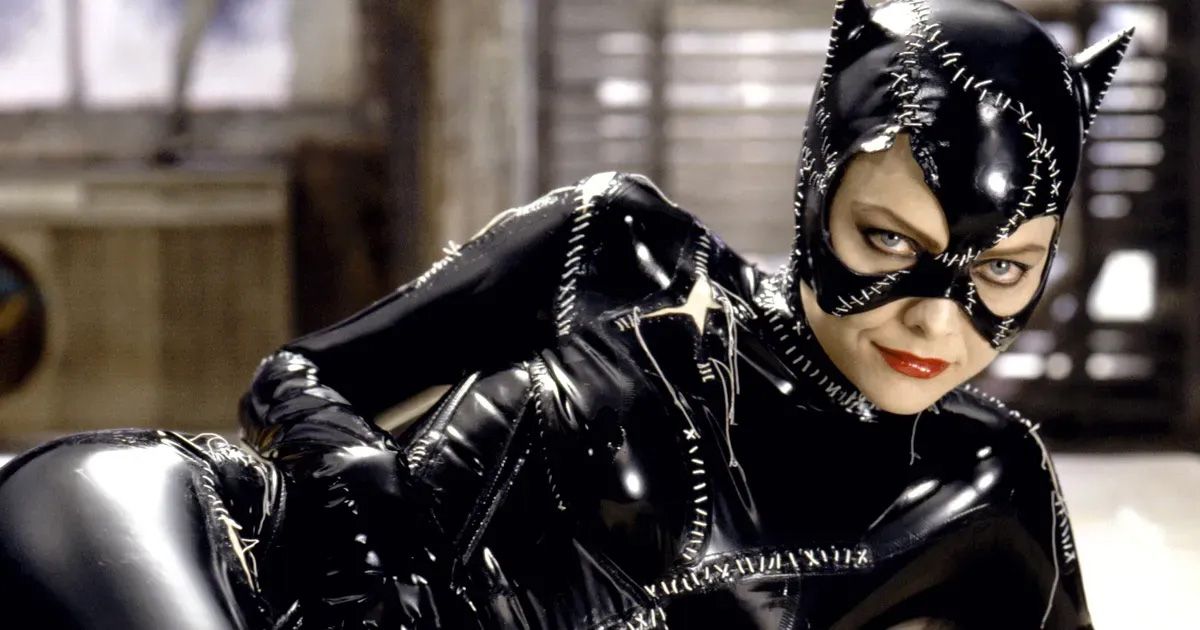 Seductive and over-the-top, Michelle Pfeiffer's grandiose take on Catwoman emphasizes the undoing of a villain as time goes on beyond the stitching of her catsuit. While her origin itself is a bit bizarre, it positions itself to be a strange means of motivation for revenge. The Catwoman plotline in Batman Returns cozies up to the idea of mental health deterioration and the means of salvaging sanity (or losing it along the way).
Perhaps it's a cliche that's been trodden over by DC Comics and their respected live-action properties, though Pfeiffer's bewitchingly sleek portrayal of a villain losing their grip on reality breathes new life into an old story. This version is so popular that fans were hoping to see her return alongside Michael Keaton's Batman in The Flash. Pfeiffer redefined Catwoman for the modern age and is the version all modern takes on the character are trying to live up to.