Within the world of Night City in Cyberpunk 2077, there are special weapons that can occasionally be extremely difficult to find but are one-of-a-kind and powerful, besides simply being fun things to collect and use. These Iconic weapons are unique and are easily distinguished by having their own names to set them apart from the rest of the weapons in the game. The new Phantom Liberty DLC adds even more of these named Iconic weapons, plus it introduces a feature that will significantly help completionists collect missing ones.
Cyberpunk 2077 Phantom Liberty's story takes V into the depths of Dogtown with an emotion-filled spy mystery to solve. This shady district is distinctly separate from the rest of Night City and is under the control of the Barghest militia and its leader, Kurt Hansen. The dark dealings of these individuals give a perfect opportunity for impressive weapons to resurface in Cyberpunk 2077, particularly those that the player may have missed earlier in the game as it is natural that those weapons would have ended up falling into someone's hands eventually.
Related: "Electrifying, Emotional, And Full Of Twists" – Cyberpunk 2077: Phantom Liberty Review
Iconic Weapons From Cyberpunk 2077 Can Be Bought In Phantom Liberty
While some of the Iconic weapons in Cyberpunk 2077 are part of the main quest and would be hard to miss, there are others that can be extremely difficult locate, and players often only have one attempt at finding them in a playthrough, but Phantom Liberty now gives new opportunities for savvy weapon collectors. In the DLC's Dogtown district players can purchase Iconic weapons from the black market vendor, although they won't come cheap. Vendors in the Black Market aren't known for helping people save money, particularly for a unique collector's item that also happens to be lethal.
Related: How Much Content Is In Phantom Liberty DLC Compared To Cyberpunk 2077
It Makes Sense For Iconic Weapons To Be On The Black Market In Dogtown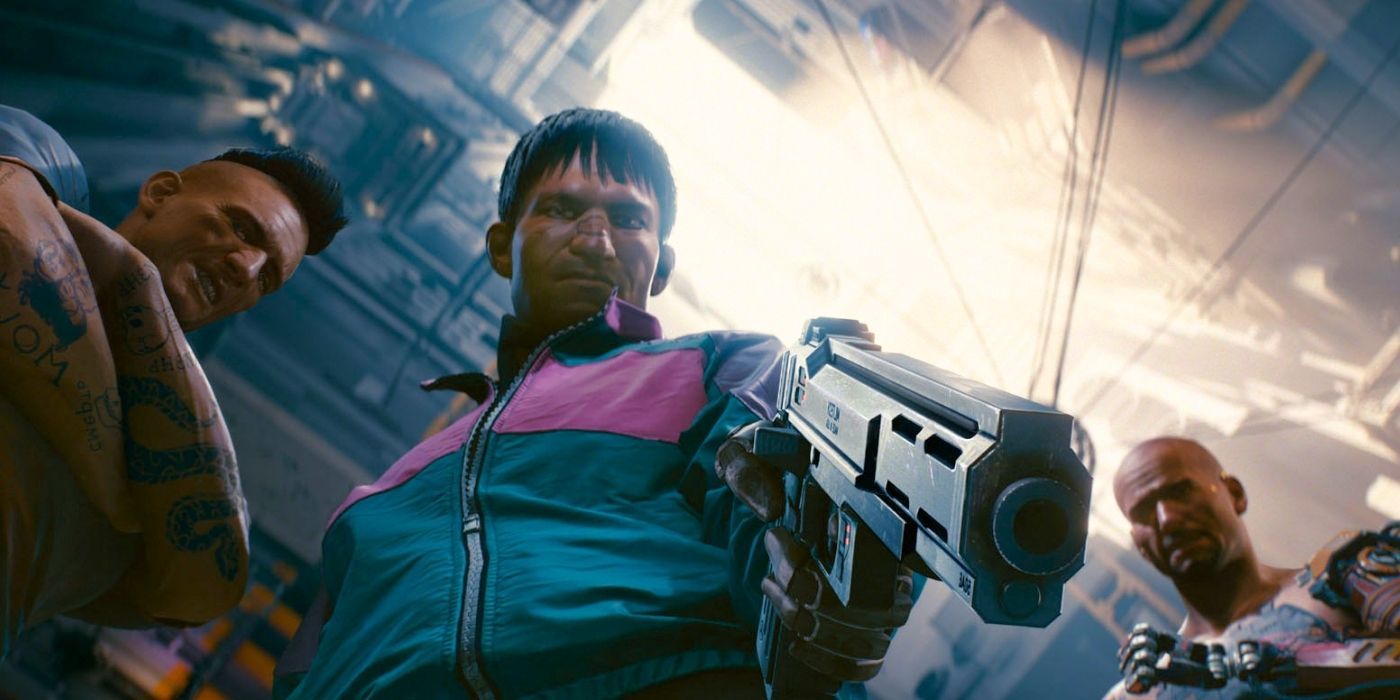 Dogtown is often known as the Combat Zone in Night City and its de facto leader, Kurt Hansen, is a tyrant who keeps a tight hold on the area through his Barghest militia. He established the Black Market of Dogtown as a profitable way of selling weapons and stolen items to fill his own coffers. Iconic weapons that may have been missed or passed over earlier in the game of Cyberpunk 2077 would logically make their way to this type of setting by unsavory types who may be looking for quick money. By whatever means they ended up traveling to get there, it certainly makes it easier for V to purchase any of these Iconics that they may have missed previously.
As Phantom Liberty also includes many new Iconics to work towards collecting across the DLC, this feature is a nice one to help remove a bit of the frustration that some may have felt with trying to collect everything. Of course, it is still always more fun to run across these special weapons over the course of the game, particularly when one isn't expecting it, but that's not always going to happen. Providing more options on how to get these unique Iconic weapons for Cyberpunk 2077 is a nice bonus to come along with the paid DLC for the game.